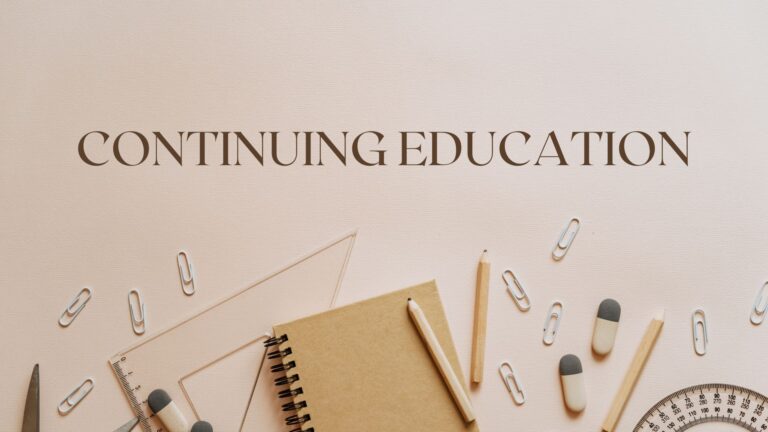 Beef Cattle Research Council Webinar Series
Nutrition Part Three: Making the Most of Low-Quality Forage – Tips for Improving Cow Performance on Low Quality Forage
November 23, 2022, 7:00 PM MT
Record Keeping Part One: Defining Your Goals – Keeping Records to Make the Best Breeding Decisions for your Herd
January 18, 2023, 7:00 PM MT
Record Keeping Part Two: Setting Bulls up for Success – The importance of a bull soundness evaluation
February 15, 2023, 7:00 PM MT
Record Keeping Part Three: Keeping Production Data to Improve the Supply Chain – Insights from experts across Canada
March 22, 2023, 7:00 PM MT
Workplace Health and Wellness

December 6, 2022 4:00 PM – 7:00 PM MST

Every May for the last 71 years, Canadians in communities, schools, workplaces and the House of Commons have rallied around CMHA Mental Health Week. A study conducted by researchers at the Ontario Veterinary College (OVC) showed that "as an occupation, veterinarians and their staff have higher levels of stress, burnout, compassion fatigue, anxiety and depression. The industry as a whole reported more suicidal ideation and lower resilience than Canadians generally".
This session will offer tools that not only bring awareness to mental health, but offer key points that help open up candid and empathic conversations within your practice.
Why So Salty? Common Electrolyte Abnormalities 
December 6, 2022 5:00 PM – 6:30 PM PST
A discussion of common electrolyte abnormalities encountered in veterinary medicine. Pathophysiology and recognition of common disease processes will be highlighted along with nursing care and treatment strategies. By the end of this presentation, you will have an understanding of electrolyte hemostasis and the pathophysiology of body systems involved in electrolyte management, understanding the effects of a variety of electrolyte imbalances on body systems, understanding medical therapies and nursing interventions for patients with electrolyte abnormalities and understanding of some common diseases causing electrolyte abnormalities.
Speaker: Kara Magneheim, BAS, CVT, VTS (ECC)
ABVTA Mini Refresher Webinar | Shelter Medicine – An Update On Infectious Disease Management for Shelter RVTs
The ABVTA is excited to be hosting several mini refresher webinars throughout 2022. These sessions are focused on refreshing basic skills and knowledge for RVTs and may be beneficial for those who have re-entered practice after a pause or have recently changed practices or practice types.
In our fifth refresher webinar, we will review processes and systems with which shelter personnel and medical staff can quickly recognize, and prevent the spread of infectious disease within the shelter population and community.
This session is approved for 2 hours of CE credit for RVTs
Date: Monday. December 8, 2022
Time: 7:00pm – 9:00pm MST
Registration status: Open
Registration closes: December 5, 2022
Members: Free
Non-Members: $15.00
Amphibian Sedation and Anesthesia
December 11, 2022 3:00 PM EST
Douglas Whiteside, DVM, DVSc, DACZM, DECZM (ZHM) will present this live, interactive, 1-hour webinar, hosted by LafeberVet. Topics covered will include indications for sedation and anesthesia in amphibians, clinically relevant anatomy and physiology, pre-anesthetic procedures, anesthetic agents and routes of administration, appropriate anesthetic monitoring, as well as post-anesthetic planning. RACE approval is pending.

Register here!
Tremorgenic Mycotoxins
December 20, 2022 5:00 PM – 6:30 PM EST
We will be taking a deep dive into tremorgenic mycotoxin ingestion in the small animal emergency practice. We will talk through your differential diagnosis list when presented with a seizing or tremoring patient. Utilizing our history, diagnostics, and signalment, we will learn when we should be most concerned for mycotoxin ingestion. Once we have narrowed down our differential diagnosis we can talk through what treatments to considers, including lipid emulsion therapy. We will also discuss nursing care that should be provided to patients suffering from the acute neurotoxic effects.
Speaker: Lexi Hansen, Bs, LVT, RVT, VTS(ECC)
MVTA Webinar Series
November 1, 2022 – March 6, 2023 Join the MVTA for LIVE and ON-DEMAND VIRTUAL CE
Did you see our all RVT speaker lineup?! We have Anesthesia Nerd – Tasha McNerney, Nutrition VTS – Robyn Saar, Clinical Pathology VTS – Brianne Bellwood, Dalhousie Instructor – Marla MacKay, Dentistry VTS – Brittany Harmening and Exotic Companion Animal VTS – Jill Murray!
Starting November 13, 202 and through to March 6, 2023, we will be bringing you 21 hours of incredible virtual CE right to your home. Cannot make the event…do not worry! We will be recording each session and will have them available for you to watch on-demand until May 30, 2023. In addition, you only need to register and pay a ONE TIME fee to receive access to all of our sessions. The cost for members is ONLY $160! Students are $60 and DVM/non-members are $200. Taxes not applicable.
We've cut our previous years registration fee by $40 in celebration of our upcoming 40th anniversary!!
Register now for VMX 2023 in Orlando, FL!
January 14-18, 2023
Orlando, FL • Orange County Convention Center
This January 14-18, the world's leading veterinary education conference returns to sunny Orlando, Florida! We're celebrating 40 years with 1983 throwback pricing (register now for just $125!), triple the entertainment and customized education to suit your CE needs, including:
Small Animal track topics like Dentistry, Surgery, Sports Medicine, Acupuncture, Dermatology and Critical Care.
Large Animal tracks covering everything from Equine Infection and Inflammation to Farm Animal Symposium.
Education tracks for Exotics, Farm Animal, Nurse/Technicians, Practice Management and Personal Development.
Meet the Professor Luncheons, Hands-on Workshops, and Behind the Scenes Tours (now open to any attendee with CE on their registration!)