Upcoming CE opportunities are time sensitive activities such as conferences and live webinars.
Do you have an event you would like to post here? Please let us know at executivedirector@bcvta.com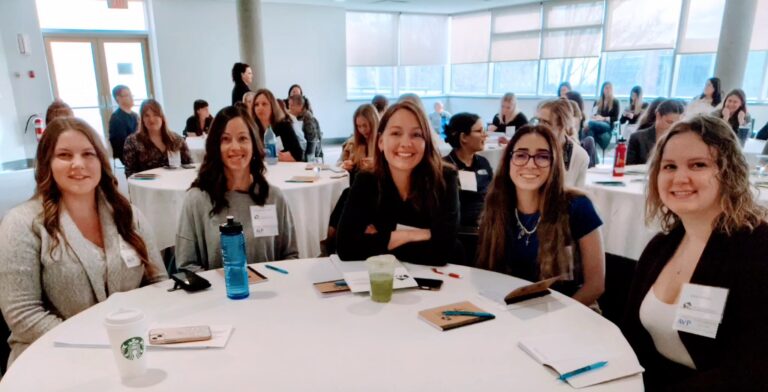 MentorVet Tech 
August 27, 2023 – February 29, 2024 – Virtual 
This program is designed to fit the needs of every technologist and is open to all support staff from all aspects of the industry. The 100% virtual Veterinary Technologist Mentorship Program starts with a no obligation consultation which serves as a "needs" assessment. The assessment helps tailor the program to the individual's needs. The program, which counts for 10 CE credits, consists of five online learning modules that come with access to monthly peer group meetings. Also included in this program is 1 hour of financial coaching with a Veterinarian and accredited Financial Counselor, mentorship pairing, optional mental health coaching and virtual sessions with a physical therapist, who demonstrates healthy living exercises. 
Some of the modules covered include:
Self care and burnout
Emotional intelligence and humility
Conflict management
Communicating the cost of treatments
Advanced wellbeing and advocacy for self as well as the profession
Ethics and Moral Stress
The modules combine to form a holistic program based around personal and professional well being and the capstone of the MentorVet Tech program is the opportunity to tell your own story, your way. A dangerous incongruity exists at the heart of the veterinary profession wherein vulnerability and access go hand in hand. RVT's are often susceptible to high levels of workplace stress, depression and suicidal ideation. This combined with increased access to addictive and deadly drugs means that the potential for substance abuse can be fatal. Part of the 'Ethics and Moral Stress' module includes personal accounts from a tech who shares her story about being an alcoholic. Through her video testimonial she openly shares her struggles and what techniques she used to change things around. This personal storytelling aspect of the learning process is an integral part of the Mentor Vet Tech Program.
First, Do No Harm: Veterinary Workplace Response to Suicide
September 15, 2023 at 1200 p.m. EST
Speaker: Marie Holowaychuk, DVM
Presented in partnership by the Canadian Veterinary Medical Association and Merck Animal Health
In recognition of the World Suicide Prevention Day and in support of the Time to Talk about Mental Health in Vet Med awareness campaign, this webinar is available and free to all veterinarians, student veterinarians, RVTs, student RVTs, and all veterinary workplace staff. The webinar will be recorded and available for viewing.
AAHA Annual Conference
September 20-23, 2023 – San Diego, CA
LEVEL UP your skills and your passion for the veterinary profession. AAHA's most thrilling CE event of the year, our annual conference, is coming to beautiful San Diego this fall and is open to the entire veterinary profession! All are welcome at AAHA Con. Get excited about:
Over 20 hours of interactive CE
Small checkmark
Medical and nonmedical sessions
Workshops, lectures, hands-on lab
Powerful networking experiences
Feel the warm weather, the refreshing Pacific air, and reignite your passion for your career.
Veterinary Wellbeing: How to Support Yourself and Others
September 28, 2023
Veterinarians and veterinary support staff may be at risk for stress, burnout, and other mental health conditions. Why do these issues occur and what can we do about it? This seminar will explore the most recent research around veterinary mental health and wellbeing. You will also learn how to recognize and respond when you or someone you know may need to seek help. Finally, this discussion will include available wellbeing resources and implementable tools to promote wellbeing within the veterinary profession.
Certified Canine Fitness Trainer (CCFT) Program
September 29 – October 1, 2023 – Online and Abbotsford, BC
Are you interested in joining the University of Tennessee, Veterinary Academy of Higher Learning's program to become a Certified Canine Fitness Trainer (CCFT)? Do you want to take the next step in your specialization? Do you want to receive training from the worlds' leading specialists?
Get started any time with our e-learning modules and join us for the live lab days to focus on skills and interactive case work ups. Canines that will benefit from your academic canine fitness specialization include dogs of all life stages and all jobs. Exercises are combined with the five key aspects of the Canine Total Health Puzzle (mental, balance, strength, cardiorespiratory, and flexibility) which makes the training efficient and effective.
As a graduate, you will benefit from continuing interactive collaboration after completing the course.
Canadian Equine Hoof Care Association 2023 Conference
September 30 – October 2, 2023 – Regina, Saskatchewan
The Evolution in Whole-Horse Soundness. 
Join us for the very first Canadian Equine Hoof Care Association conference at Delta Hotels Regina.
A robust educational experience for the equine industry, including equine health-related and hoof care professionals, students, and horse owners, the conference features top practitioners and experts from a variety of equine fields. Industry leaders will present on multiple aspects of health care influencing the soundness of the hoof – equine dentistry, bodywork, veterinary medicine, hoof care, equine nutrition, and more.
Plan on a weekend of intensive learning and sharing, with an exclusive, members-only day of hands-on activities on Monday, October 2.
Final deadline for all conference registrations is August 1, 2023.
Avian Anesthesia: Practical Applications
October 15, 2023
This distance-learning event, led by Jody Nugent-Deal, RVT, VTS (Anesthesia),(Exotic Companion Animal) will first review avian anatomy and physiology, emphasizing clinically relevant ways that birds differ from mammals. This course will also go over anesthesia monitoring equipment and what actually works on birds, as well as machine and basic equipment set-up. We will conclude with a discussion of common anesthetic protocols used in avian patients.
ASPCA Access to Veterinary Care Virtual Conference
October 16-19, 2023 
Hear from colleagues working to elevate AVC about their approaches, successes, and lessons. In-Depth Sessions with engaging topics ranging from incorporating AVC in veterinary education and challenges facing the field. Connect directly and collaborate with other animal welfare professionals at all levels of AVC experience.
Veterinary Dental Forum 
October 25-28, 2023 – Louisville, Kentucky
The Veterinary Dental Forum offers up to 28 CE credits in many levels of dentistry in an attempt to target the interests and abilities of as many of the attendees as possible.
The early bird rate is through August 15th, regular fees listed after that date. Online registration will close on September 15th, onsite rates will increase. Laboratories are additional fees. 
2023 SBCV Fall Conference and Trade Show
November 2-5, 2023 – Vancouver, BC/Online
The SBCV is pleased to announce its program for the Fall Conference & Trade Show taking place live, in real time, in-person from Saturday November 4, 2023 and Sunday November 5, 2023 at our NEW VENUE The Fairmont Waterfront in Vancouver at 900 Canada Place. CE sessions are in-person, the trade show is in-person, but we offer a second option for those who wish to attend remotely to participate live, in real time, from the comfort of their homes. These sessions are not recorded so people who wish to attend remotely must be available and be ready to participate in the live format including asking questions in real time (from their homes). This hybrid event has something for everyone.
Rally the Receptionists!
November 6-7, 2023
Strategies To Make Every Receptionists Day Better
Let's celebrate our reception teams! They are the very pillars of our service cycle and they see the best and worst of clients each and every day. This 2 day workshop is designed for the busy client care teams to build their skills, share best practices and collaborate with like minded veterinary professionals that are the face of veterinary practices.
We will be diving into dialogue skills and strategies that will support those interactions that challenge us; frustrated or angry clients, concerns about the cost of veterinary medicine and ways to support grieving clients.
This will be an immersive workshop where attendees will refine existing skills, learn some new ones and share success stories while being pampered in a beautiful location.
VSPN Online Anesthesia Conference
December 4, 2021
Are you passionate about all things anesthesia? This program will include anesthesia skills (arterial catheters, capnography); drug choice for anesthetizing patients; how pulse oximeters work and reviewing the oxygen hemoglobin saturation curve; and anesthesia protocols for the emergency patent. This is the event for you! VSPN is pleased to offer this one-day conference on Saturday, December 4, 2021. This is a one-day event, with four 90-minute sessions presented in webinar format. You must attend the live webinar to earn a certificate of participation. There will be a thirty minute break for lunch at 2:00pm ET.
Participants will have access to the abstracts for each presentation 2 weeks prior to the event. There are no library materials or end of course test associated with this event. You must be a VIN or VSPN member to enroll. VSPN is seeking RACE approval for veterinary technicians for this event; we are not seeking approval for veterinarian CEU's.
Addressing Unconscious Biases In Veterinary Medicine
December 7, 2023
Details coming soon! 
2024 Ontario Association of Veterinary Technicians Conference
February 29 – March 2, 2024 – Hamilton, ON
Join us for Canada's largest educational conference for Registered Veterinary Technicians!
The annual OAVT conference has become a must-attend event for veterinary healthcare professionals.
Your Full Conference pass includes access to:
All CE lectures presented on Friday and Saturday
Exclusive opportunities to connect with exhibitors
Special events and networking activities
We can't wait to see everyone at the Hamilton Convention Centre by Carmen's!
2024 Canadian Veterinary Medical Association Convention
June 27 – 30, 2024 – Calgary, AB
Stay tuned for more info!