Do you know how
vitally important
RVTs are to the veterinary field?
Registered Veterinary Technologists are college and university educated and highly trained paraprofessionals, working in many different veterinary settings, performing challenging and important tasks, and participating in big-picture patient care alongside doctors of veterinary medicine. Unfortunately, veterinary technology is not widely recognized or understood within the general public.
We often know what a Registered Nurse, Dental Hygienist, and Paralegal does in relation to the Doctor, Dentist, and Lawyer respectively, but not as much about how the Registered Veterinary Technologist relates to and supports the Doctor of Veterinary Medicine. It is often our pets that get the most facetime with these caregivers, and they don't ask many questions!
RVTs are like the dark horses of veterinary care. The Cambridge Dictionary defines a dark horse as "a person who keeps their interests and ideas secret, especially someone who has a surprising ability or skill". Although we're not keeping it a secret on purpose, RVTs have an exceptional breadth and depth of skills, abilities, and responsibilities in their practice.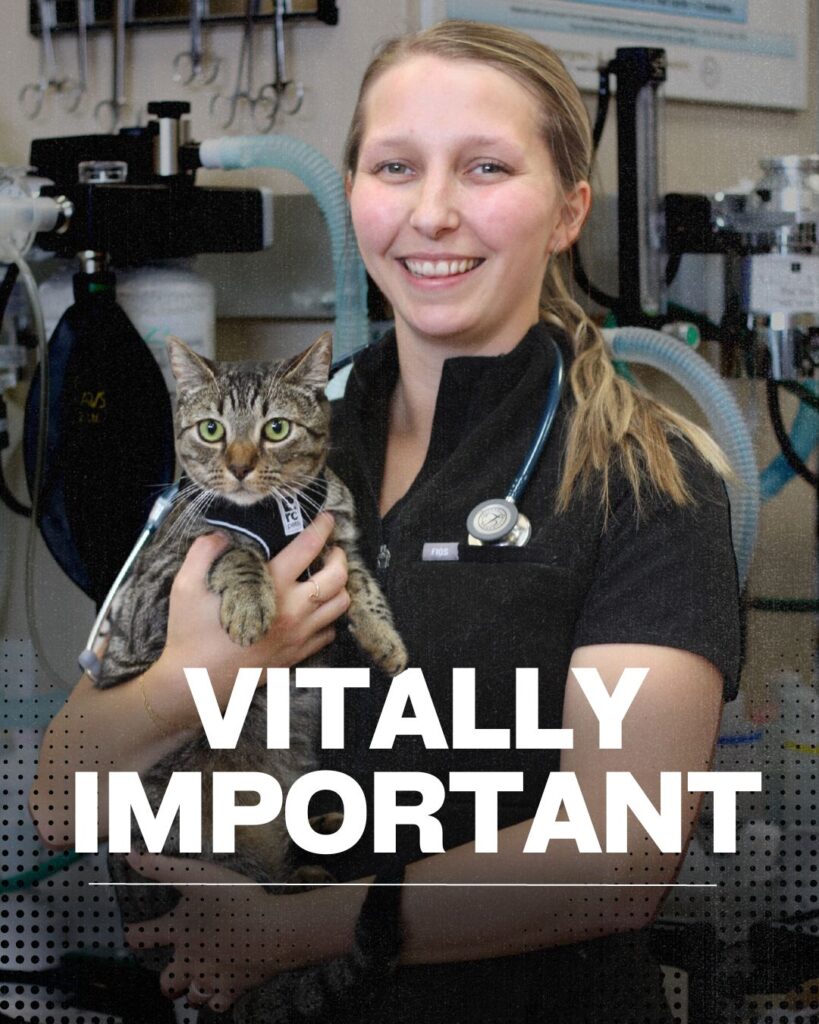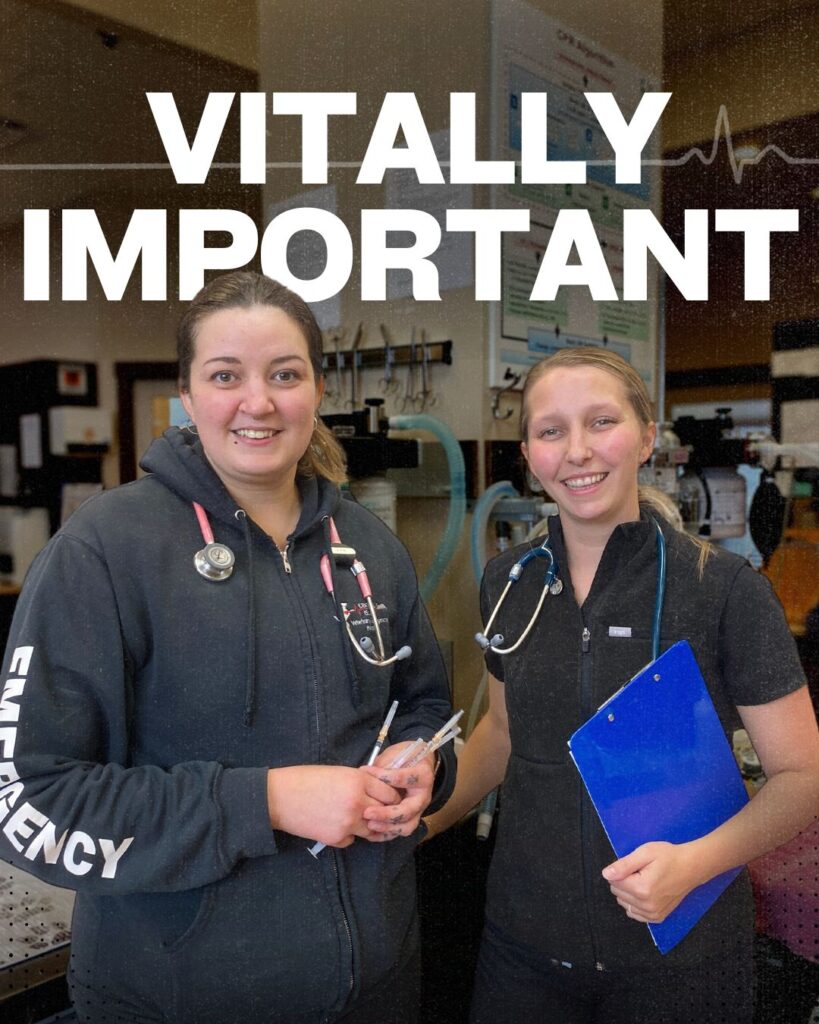 What RVTs are: 
college and university graduates

highly trained

paraprofessionals

work under supervision of a Veterinarian

participate in clinical decision-making

work with multiple species

work in many different settings

can perform many procedures, except in the areas of diagnosis, surgery, and prescription of medications, which can only be performed by a licensed Veterinarian
What RVTs can do and/or specialize in:
anesthesia and pain control

procedures

sample collection

and laboratory procedures

radiology

procedures

nursing care for hospitalized patients such as comforting a patient after surgery, changing bandages, and providing nutrition through a variety of methods

dentistry such as dental cleaning, scaling, polishing, radiographs, and pain control

emergency medicine

surgical assistance

surgical equipment sterilization and preparation

physical rehabilitation

massage therapy

client education

behaviour consultation

nutritional consultation

practice management
There are many more! A complete list of all Veterinary Technologist Specialities can be accessed here: https://navta.net/veterinary-technician-specialties/
RVT soft skills often include:
work ethic
team-building
decision-making
communication
time management
empathy
working well in challenging environments
Where RVTs can work:
veterinary practices (small animal, food animal, equine)
feedlots/ranches/dairy farm (herd health)
wildlife parks
wildlife rehabilitation centres
animal shelters
zoos
research facilities
government veterinary laboratories
veterinary pharmaceutical sales
pet food sales
teaching
What kinds of animals RVTs can work with:
small animals such as dogs and cats
large animals such as horses, cattle, and other farm animals
laboratory animals such as rats, mice, and guinea pigs
exotic animals such as birds, monkeys, snakes and other reptiles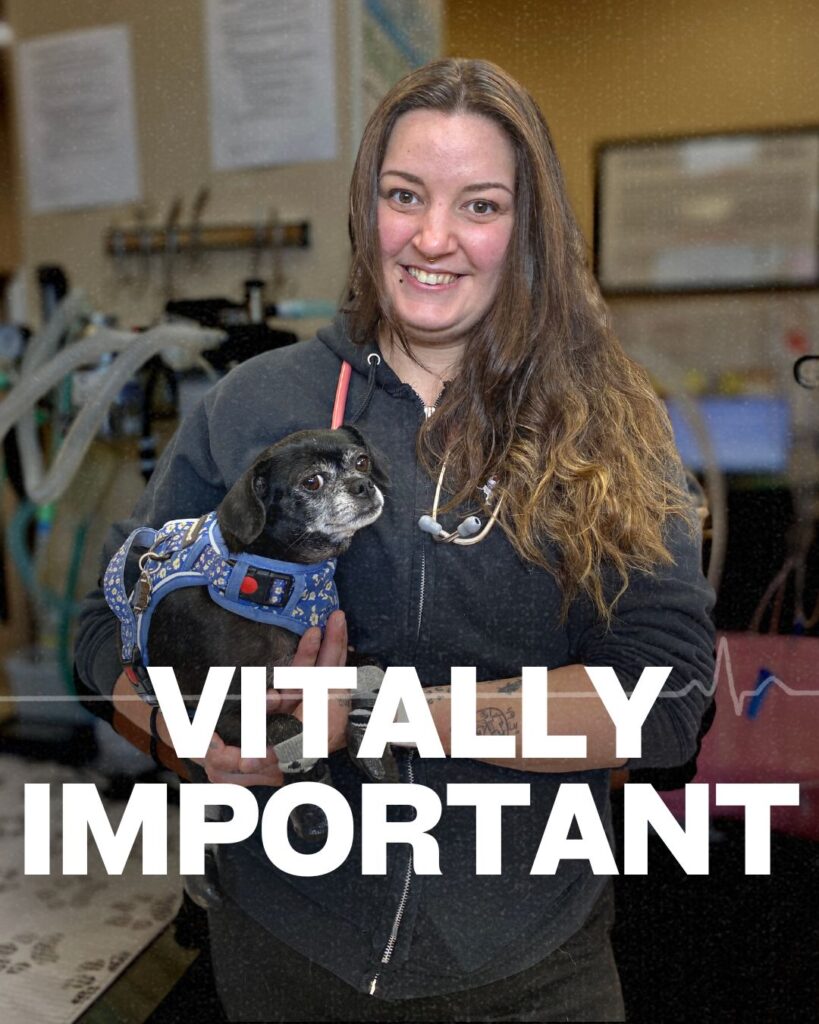 In most Canadian provinces, RVTs are regulated, which means they are internally governed by a professional college. In BC, while we are not currently a regulated profession, the title Registered Veterinary Technologist is a protected title under the Societies Act. This term indicates that the individual using the title is a member of our organization – the British Columbia Veterinary Technologists Association – and meets the eligibility requirements.
So the next time you meet a Registered Veterinary Technologist in BC, you can rest assured that the individual has attended an accredited veterinary program, completed a national licensing exam, and is required to continue to attend education and training to ensure their skills and knowledge remain current.
You will also know how vitally important this individual is to the veterinary field.
For more information:
Office of the BCVTA
Executive Director
Amber Gregg, RVT
Email: executivedirector@bcvta.com